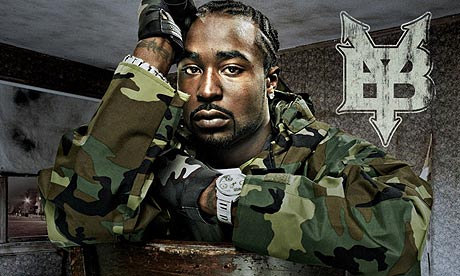 Former
G-Unit
rapper
Young Buck
survived a drive-by shooting on Sunday morning. Police in Nashville,
Tennessee
, said his car was hit by 11 shots, and though 10 caused no harm, one caused
a minor shoulder wound to his girfriend
, Kenyetta Rainey.
The incident took place at around 3:30am on Sunday, as Young Buck – real name David Brown – was driving home from the
La Bamba
nightclub in Nashville. A white
Chevrolet Tahoe
pulled up next to their
Cadillac Escalade
, and 11 shots were fired from the car. Rainey was treated at Vanderbilt hospital and released later that day.
Police told reporters the rapper and his partner had been involved in a heated argument at the La Bamba. After club security broke up the dispute, both sides left the club at the same time.
A former member of
50 Cent
's G-Unit, Young Buck has released three solo albums. The first, 2004's
Straight Outta Cashville
, reached No 22 in the UK. In recent years, the rapper has struggled with legal and financial issues: in addition to a 2011 arrest on gun charges, Young Buck owes $11.5m (£7.26m) in tax,
WSMV
reports. The rapper's assets are apparently in liquidation, and even his trademarked
hip-hop alias could end up being sold
. The gun case goes to trial in April.
(from Guardian.co.uk)