A woman is suing Hilton Worldwide for $100m (£78.6m) after secretly recorded footage of her naked in a hotel shower was placed on porn sites by a blackmailer.
The hotel giant is being sued by the unnamed woman for negligence, citing "severe and permanent psychological injures, severe mental anguish, emotional distress and other damages", including medical expenses and loss of earnings.
She was staying at a Hampton Inn and Suites hotel, owned by Hilton Worldwide, in Albany, New York state, in July 2015 while taking a bar exam after graduating from law school.
While having a shower she was recorded, fully nude, by a hidden video camera, the 19-page lawsuit claims.
She had no idea it had happened until September 2018, more than three years later, when she received an email saying "this is you right?" with a link to the video on a porn site published with her full name.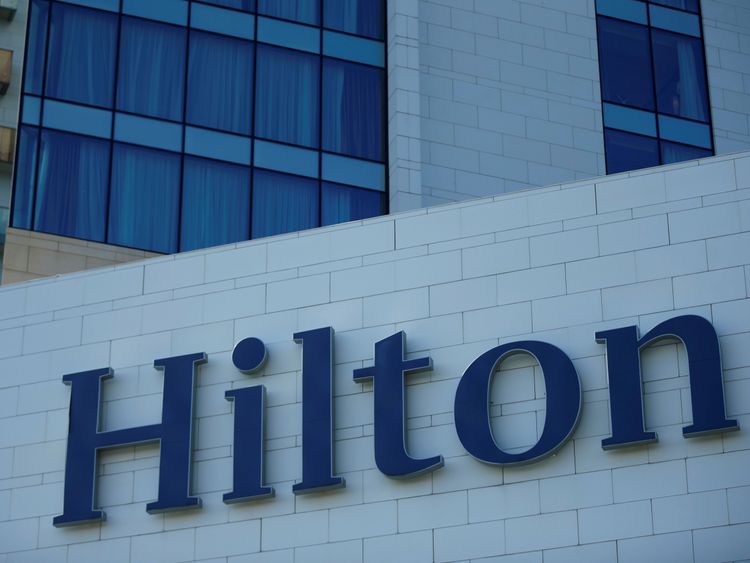 The same person, who claimed "I'm a perv", then sent multiple threatening emails, saying they knew where she went to university and where she worked.
She did not reply, which led to the video appearing on a variety of porn sites.
Friends, former classmates and colleagues then received a new version of the video sent from a fake email address set up in her name.
The blackmailer demanded an immediate payment of $2,000 (£1,570) then $1,000 (£785) a month for a year for them to keep quiet, the lawsuit claims.
They also claimed other people were recorded in the same room at the hotel.
"We take the safety and wellbeing of our guests incredibly seriously, and find the details included in the civil filing distressing," said a spokesman for Hilton, Hampton Inn's parent company.
"We commit to supporting the independent ownership and management of the property as they investigate, respond and co-operate with any law enforcement investigations."
A spokesman for the Hampton Inn Albany Downtown said they were "shocked and stunned to learn of the allegations" on Monday, and added no recording devices "of any kind" had been discovered at the hotel.
"The safety and security of our guests is our highest priority, and we emphatically do not condone any form of this type of invasion of privacy," the hotel said in a statement.
"Recently, the hotel underwent a complete renovation. During that process, no recording devices of any kind were uncovered," it added.