#WeGotYourBack #WeGotItCovered #ITVNews #NightClubMassShooting #TerrorGroup #OmarMateen #USA #Orlando #Florida #PulseNightClub #50Dead
Fifty people have been killed and dozens injured after a gunman opened fire in a gay nightclub in Orlando, Florida.
Here's what we know about the deadliest mass shooting in US history.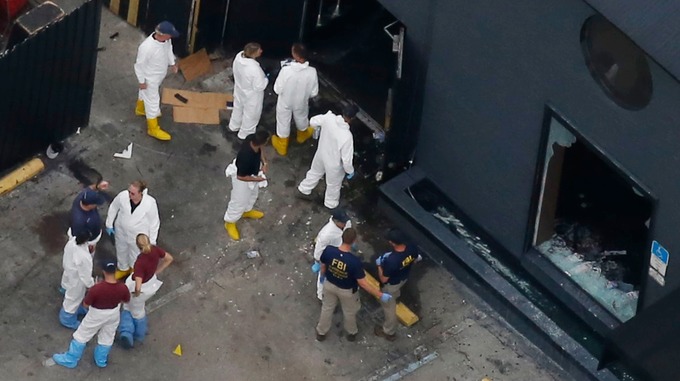 Armed with an assault rifle, handgun and wearing a suspicious device around his body, Omar Mateen burst into Pulse nightclub and opened fire at around 2am.
"Everyone get out of pulse and keep running," a post on the club's Facebook said around 30 minutes later.
Mateen initially exchanged fire with a police officer who was working at the venue before taking hostages.
At around 5am, police stormed the building and Mateen was killed in the ensuing gunfight – bringing the three-hour standoff to an end.
At least 50 people have been killed, making the Pulse nightclub attack the worst shooting on US soil.
That figure could still rise further – 53 wounded people are in hospital.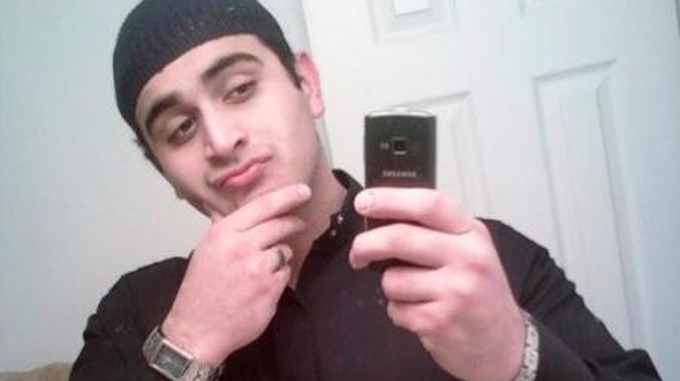 Omar Mateen called 911 to pledge allegiance to so-called Islamic State shortly after he launched his attack, NBC News reported.
The terror group claimed responsibility on Sunday evening in a statement through its Amaq news agency, saying an "Islamic State fighter" had carried out the attack.
Mateen was interviewed twice by the FBI after apparently making inflammatory comments to a colleague.
Despite this, he was allowed to legally purchase the guns used in the attack last week.
Mateen's father denied there was a religious motive, telling NBC that his son hated gay people and recently became angry when he saw two men kissing in Miami.
Mateen was born in New York 29 years ago to parents who had emigrated from Afghanistan.
His ex-wife
said
he was violent, mentally unstable and regularly beat her during their eight years of marriage.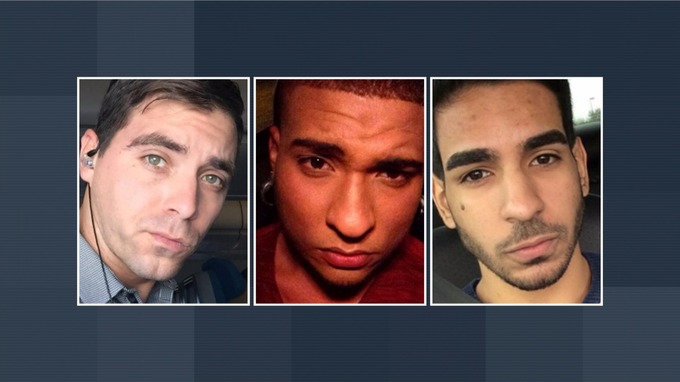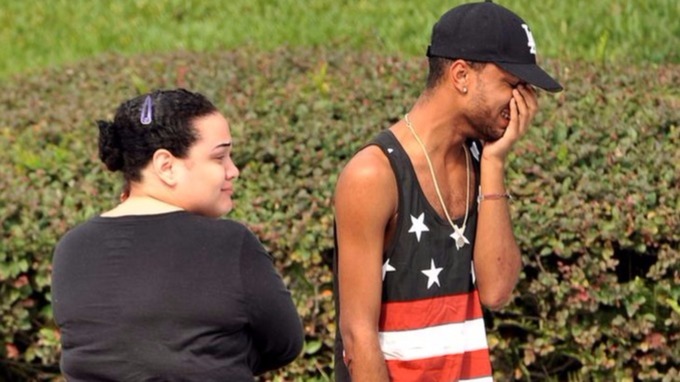 There were more than 300 people inside the club.
Survivors and eyewitnesses have been recalling how the horrific attack unfolded.
President Obama said the attack was an "act of terror and an act of hate", calling it a "heartbreaking day" for the LGBT community.
"No act of hate or terror will ever change who we are or the values that make us Americans," he said in a statement.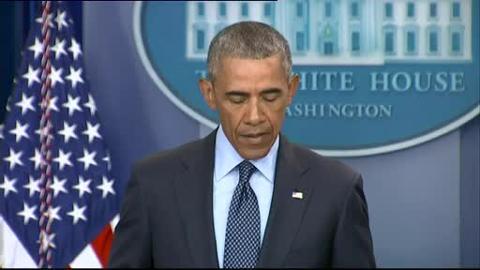 Prime Minister David Cameron said he was "horrified" by the massacre while Pope Francis expressed "horror and condemnation".

The Queen sent a personal message to President Obama to convey her sympathies, Buckingham Palace said.
French president Francois Hollande said he "expresses the full support of France and the French with America's authorities and its people in this difficult time".
Democratic presidential candidate Hillary Clinton told the LGBT community that they had "millions of allies" across the country as she expressed her shock at the atrocity.
Donald Trump, the presumptive Republican nominee,
sparked outrage
when he said he appreciated the "congrats for being right on radical Islamic terrorism".
For more breaking news visit:
MICSTAGESUK
On-line magazine/ website  bringing you the hottest headlines, as they drop.  We cover: Politics, Current Affairs, Movies, Music, Events, Reviews, Health, Sports and Fashion
Continue to like, comment and follow us on:
Facebook: Micstages UK  Twitter: @MicstagesUK  Gmail: MicstagesUK
 ***WE GOT YOUR BACK***