There may be a time when a 999 call needs to be made, but talking will put you or someone else in danger. 
However staying silent on a 999 call does not mean that emergency services will come to your aid. 
A report into the murder of Karen Catherall after she made a 12-second silent call says the "myth" that silent calls guarantee help must be debunked.
Ms Catherall, 46, from Flintshire, was strangled by her boyfriend Darren Jefferys in September 2014. 
Accidental 999 calls happen all the time, but operators may be unable to tell if a silent call can actually be a real call for help.
The emergency services receive millions of calls every year, most of which result in a request being made for emergency services such as police, fire or ambulance to attend. 
But, around 30 million calls a year do not follow the usual pattern, with no one speaking on the call.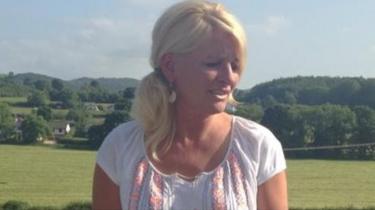 This is what happened in Ms Catherall's case when Jefferys, who had a history of domestic abuse, fatally attacked her. 
Jefferys, from Mold, who met Ms Catherall on dating website Plenty of Fish in 2014, was sentenced to life imprisonment in February 2015.
The report put together after Ms Catherall's death is warning that staying silent does not guarantee help. 
"It is an urban myth, probably supported by TV programmes, that silent 999 calls always produce an emergency response," the report read.
How to make a silent 999 call
The Home Office has a system in place called Silent Solutions, which helps callers, such as domestic abuse victims, who cannot speak to an operator.
If you have not been able to signal that your call is an emergency by coughing after dialling 999, you will be put through to the operator. 
If you are in danger, you will be asked to dial "55", otherwise the call will be terminated.