The porn star's lawyer is demanding her contract to "stay silent" is "null and void" so she can talk about the relationship.
Stephanie Clifford, whose stage name is Stormy Daniels, says she will pay back the $130,000 (£93,000) so she can break her silence on what she says was an affair with Mr Trump that began in 2006 and lasted for several months.
Ms Clifford claims the affair happened shortly after Mr Trump's wife Melania gave birth to the couple's son Barron.
Her lawyer Michael Avenatti has sent a letter to the US President's lawyer Michael Cohen which says the actress will wire the cash into a bank account of Mr Trump's choice by Friday.
Mr Cohen has
admitted he personally paid the cash
but has said that neither Mr Trump nor any of his organisations were a part of the transaction.
Mr Trump has denied having an affair with Ms Clifford.
Mr Avenatti gave Mr Trump's lawyer until mid-day on Tuesday to answer the offer from Ms Clifford.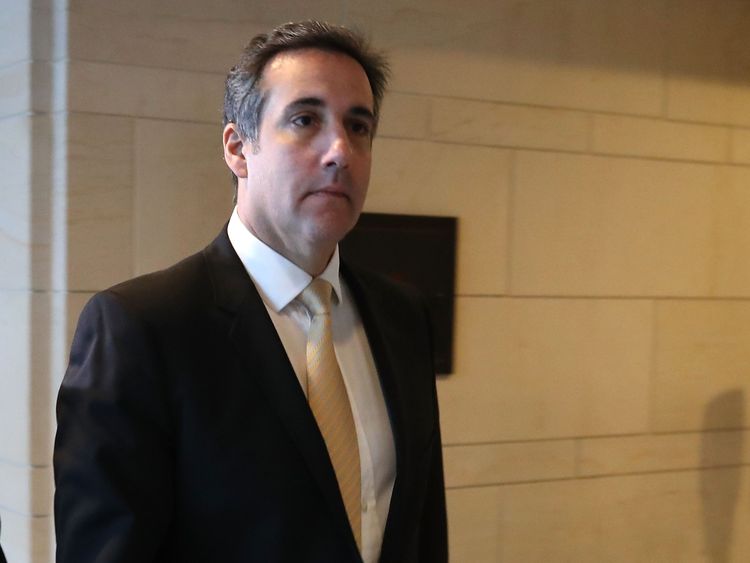 The letter demands that once the money has been returned, the contract ensuring Ms Clifford's silence would be "deemed null and void".
Mr Avenatti's letter also demands that Ms Clifford should be allowed to "speak openly and freely about her prior relationship with the President and the attempts to silence her" and to "publish any text messages, photos and/or videos relating to the President that she may have in her possession, all without fear of retribution and/or legal liability for damages".
In further demands, the letter seeks an agreement that neither Mr Trump nor the shell company Mr Cohen used to pay Ms Clifford would block the broadcast of an interview that the actress recently recorded with the 60 Minutes programme.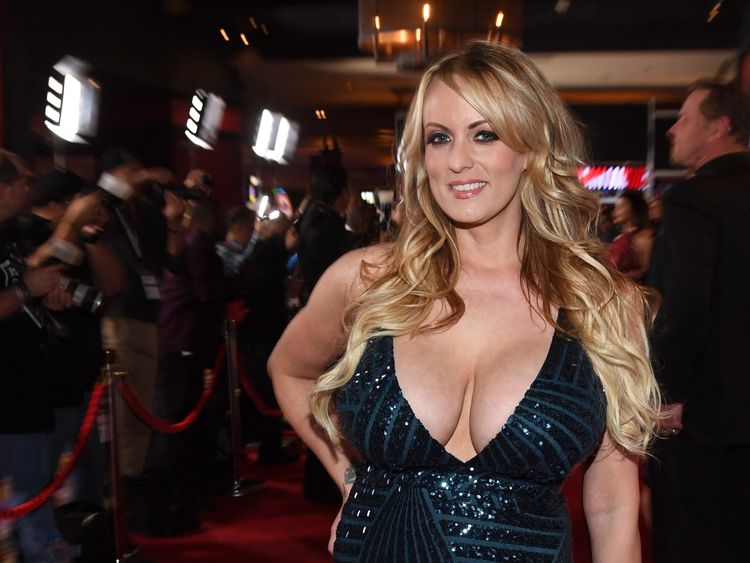 In a statement, Mr Avenatti said: "As we have always said, this is about the search for the truth and the ability of Ms Clifford to tell the American people what really happened so they can make their own determination. Our offer proves this out."
If Mr Trump's lawyers accept the offer, Ms Clifford will be able to talk about both the relationship – which the President and his lawyer deny – and the alleged attempts to buy her silence.
As part of the lawsuit seeking to declare the non-disclosure agreement null and void, Mr Avenatti released a copy of the alleged settlement.
It shows that Ms Clifford received a $130,000 payment from the company Essential Consultants LLC.
Source: https://news.sky.com/story/stormy-daniels-offers-to-pay-back-donald-trump-affair-hush-money-11287507
WeGotYourBack #WeGotItCovered #SkyNews #USA #Politics #President #DonaldTrump #Affair #Pornstar #StormyDaniels #StephanieClifford #$130000 #Silence #BribeMoney 
************
For more breaking news, subscribe, like, comment and follow:
************
Advertise your story, business, service, function or music, RIGHT HERE!! Turn our subscribers and followers into your potential customers, readers or listeners.
Email: micstagesuk@gmail.com for more information
************
We got your back, and we got it all covered! Bringing you the hottest tea as it spills.
We cover:  News, Entertainment, Sports, Fashion and Music.