A teenager who planted a bomb on a Tube that partially detonated at Parsons Green station injuring 51 people has been convicted of attempted murder.
Ahmed Hassan, 18, was convicted of the charge at the Old Bailey on Friday.
The Iraqi-born teenager is said to have prepared the attack while his foster parents were away on holiday between September 1 and September 8 last year.
Mr Justice Haddon-Cave told Hassan he had been found guilty by the jury "on overwhelming evidence".
He was remanded in custody to be sentenced on a date to be fixed next week.
During the trial, the jury was shown CCTV footage of the moment a huge fireball engulfed the rush hour District Line Tube train on September 15 last year.
Commuters could be seen cowering from the flames before running out of the train at the west London station.
One woman, known only as Miss S, giving evidence from behind a screen said she had been horribly scarred and burnt.
Through tears she described hearing the bomb, seeing a giant flame and then realising her body and clothes were burning.
Another victim, Ann Stuart told jurors: "What I saw was this flash and whoosh that came up from my side.
"My hair was smoking. I patted myself out and got off the train and this man picked me up and held me.
Some 23 passengers suffered burns, with some describing their hair catching fire and their clothes melting in the blast.
Another 28 suffered cracked ribs and other crush injuries in the stampede to get out of the platform via a narrow stairway.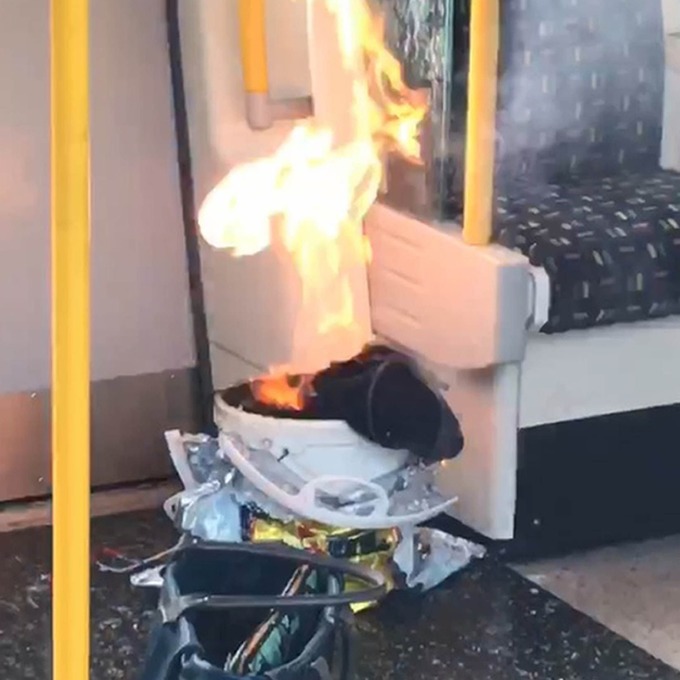 Asylum seeker Hassan made his device with 400g of volatile "Mother of Satan" explosives packed in a bucket with 2.2kg of screwdrivers, knives, nuts and bolts.
The Old Bailey heard he wanted to cause "maximum" carnage to avenge the death of his father, who was blown up in Iraq more than 10 years before.
He pretended to engage with the anti-terrorism Prevent scheme in Surrey while keeping secret his plan.
Hasson, who denied the charges, claimed he only wanted to make a fire to fulfil a "fugitive fantasy" to be chased by Interpol which was inspired by action films.
He sat with head bowed and gave no reaction to his conviction.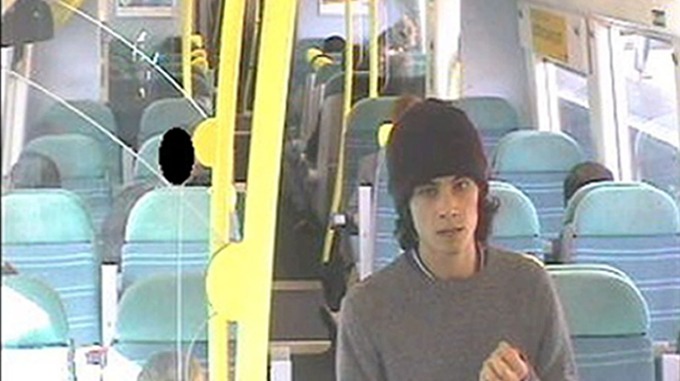 Commander Dean Haydon, head of Scotland Yard's Counter Terrorism Command, said: "I describe Hassan as an intelligent and articulate individual that is devious and cunning in equal measures.
"On the one hand he was appearing to engage with the (Prevent) programme but he kept secret what he was planning and plotting. We describe him as a lone actor."
On the bomb's potential, he said: "It was only through good fortune that it only partially exploded. If it had, without a doubt we would have been dealing with many fatalities."
The senior officer said a review into Surrey Prevent was underway with a view to implementing "any necessary recommendations".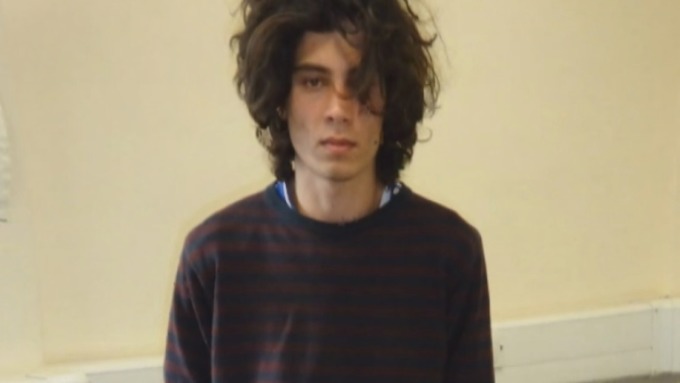 The court was told Hassan told Home Office officials he was trained by Islamic State "to kill" after he arrived in Britain in the back of a lorry in 2015.
He was taken in by foster parents Penny and Ron Jones MBE, and studied media and photography at Brooklands College in Weybridge.
Described as "shy and polite", he had an ambition to be the 'new Sir David Attenborough' and even won a £20 Amazopn voucher for being student of the year.
But the young man harboured anger at Britain for bombing Iraq and used the voucher to by one of the key chemicals for his device online.
His college mentor referred him to anti-terror programme Prevent after he said it was his "duty to hate Britain" on receiving a WhatsApp message about an IS donation.
Katie Cable's concerns were raised again just two months before the bombing when he texted her: "But your country continues to bomb my people."
And in early September he told her: "It's almost better to be back in Iraq. It's better to die because you have heaven."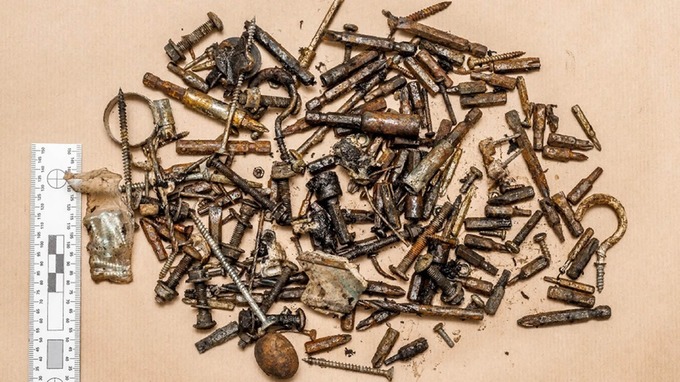 Hassan assembled the ingredients for the homemade explosives in his bedroom in Sunbury, Surrey, the court was told.
He claimed he tested a sample on the kitchen table to check it would not explode, although no scorch marks were found.
On the morning of September 15, he left his home and caught a train to Wimbledon carrying his bomb inside a Lidl bag.
He was captured on CCTV going into the station toilets, where he set the bomb to blow in 15 minutes, before boarding the District line.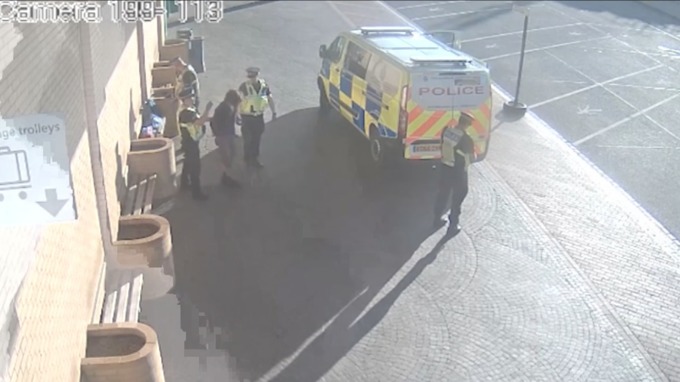 He got off the train one stop before the bomb partially exploded on the floor of the carriage at Parsons Green.
Meanwhile, Hassan destroyed his phone and changed into a Chelsea shirt as he fled London with more than £2,000 in cash but was picked up by police at the Port of Dover the next day.
Giving evidence, he claimed he only wanted to cause a fire because he was "bored and stressed".
He said: "It became kind of a fantasy in my head. I was thinking about it. Yes, that was it.
"I was watching documentaries as well, about fugitives and just the idea of being a fugitive got into my head."
Hassan told jurors he lied about having contact with IS to get asylum in Britain and have the chance of a "better life".
He regretted the harm he caused "because I myself have mental scars and I know how hard it is".
But he denied acting out of anger and guilt at being given a "safe haven" by the very country he held responsible for his father's death.
After the verdict Ben Wallace, Security Minister at the Home Office, said there are "lessons to be learned" from the case, but praised authorities for their work in the investigation.
He said: "I welcome the conviction of Hassan who sought to spread terror in this country and murder innocent people. This case is a bleak reminder of the devastating consequences of radicalisation. The police, CPS and security services must be commended as well as the brave witnesses who helped secure this conviction.
"It is clear that there are some lessons to be learned in this particular case. The police and local council have conducted an internal review into how it was handled and we are working with our partners to review the findings and to identify where further improvements can be made.
"However we should not allow this to undermine all the good work taking place across the country to stop terrorism and our work to help those who are legitimately in need. Ultimately, no one should be in doubt that those who bear responsibility for the atrocious attacks we have seen in the past year are the terrorists themselves."
Source: 
http://www.itv.com/news/2018-03-16/parsons-green-tube-bomber-convicted-of-attempted-murder/
#wegotyourback #wegotitcovered #itvews #uk #london #parsonsgreentrainstation
#bombattack #ahmedhassan #asylumseeker #homemadeexplosives #charged  #attemptedmurder #Islamicstate #Iraq 
************
For more breaking news, subscribe, like, comment and follow:
************
Advertise your story, business, service, function or music, RIGHT HERE!! Turn our subscribers and followers into your potential customers, readers or listeners.
Email: micstagesuk@gmail.com for more information
************
We got your back, and we got it all covered! Bringing you the hottest tea as it spills.
We cover:  News, Entertainment, Sports, Fashion and Music.