Net long-term migration to the UK is at its lowest level for three years, latest figures show.
The drop comes as the rate of EU nationals leaving the country increased.
When the difference between arrivals to and departures from the UK were calculated, the number of foreign nationals estimated to have moved to Britain in the year ending March was 246,000 – a fall of 81,000 compared to 12 months prior.
The Office for National Statistics revealed that numbers of EU citizens moving to Britain in that period had dropped by 51,000.
Thursday's figures indicated that the 2016 vote to leave the EU "may" be having knock-on effects on migration, the ONS said.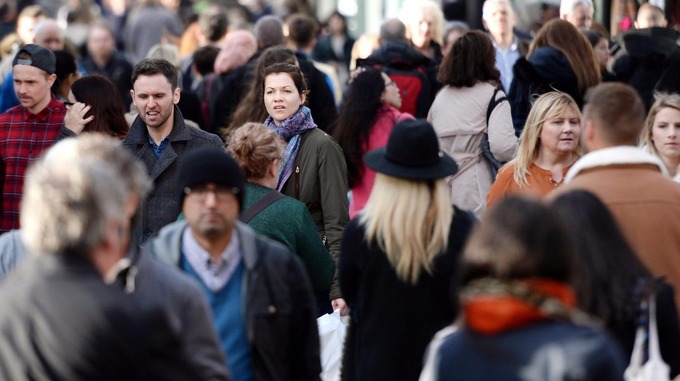 Emigration of EU citizens increased by 33,000 year-on-year to 122,000 – the highest outflow for nearly a decade.
In particular, there was a sharp rise of 17,000 in departures of citizens from the so-called EU8 countries which joined the union in 2004 – Czech Republic, Estonia, Hungary, Latvia, Lithuania, Poland, Slovakia and Slovenia.
At the same time there was a 19,000 decrease in immigration from the EU.
Nicola White, head of international migration statistics at the ONS, said: "We have seen a fall in net migration driven by an increase in emigration, mainly for EU citizens and in particular EU8 citizens, and a decrease in immigration across all groups.
"International migration for work remains the most common reason for migration with people becoming increasingly likely to move to the UK or overseas only with a definite job than to move looking for work."
The result of the EU referendum in 2016 may have influenced people's decisions to migrate in and out of the UK, the ONS added.
But it remains "too early" to tell if this will turn into a "long-term trend".