The tactic was revealed as Scotland Yard vowed to target them "at every opportunity", even when they ride dangerously, remove their helmets and disguise themselves.
Police want to change the belief that if suspects take off their helmets or fail to stop they will be allowed to escape.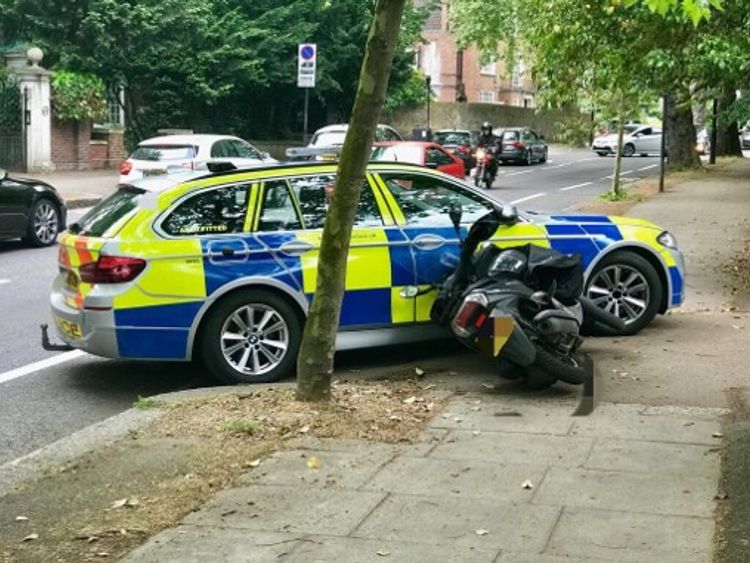 Footage from London's Metropolitan Police shows the controlled crash technique used by specially trained drivers, aimed at ending hazardous chases that can pose a threat to the public.
It is hoped the get-tough approach of Operation Venice will deter would-be offenders.
The clampdown comes in response to a spike in moped crime, with criminals using stolen bikes to mount pavements and snatch phones, handbags and other valuables – or as getaway vehicles in other crimes.
Victims are often targeted as they come out of Underground stations in the capital.
Other tactics being used include DNA forensic tagging and the use of tyre-flattening devices.
The tougher approach has led to a reduction in moped crime across London.
Latest figures show from January 2017 to October 2017 there were 19,455 crimes committed using mopeds in London, compared with the same period this year when there were 12,419 offences – a drop of more than 7,000 or 36%.