Among them was the aircraft's owner, chairman Vichai Srivaddhanaprabha, who turned the club around after buying it in 2010, and led the team to their unexpected Premier League title in 2016.
Tributes have poured in for the Thai billionaire when his helicopter crashed after taking off from inside the ground following a 1-1 draw against West Ham.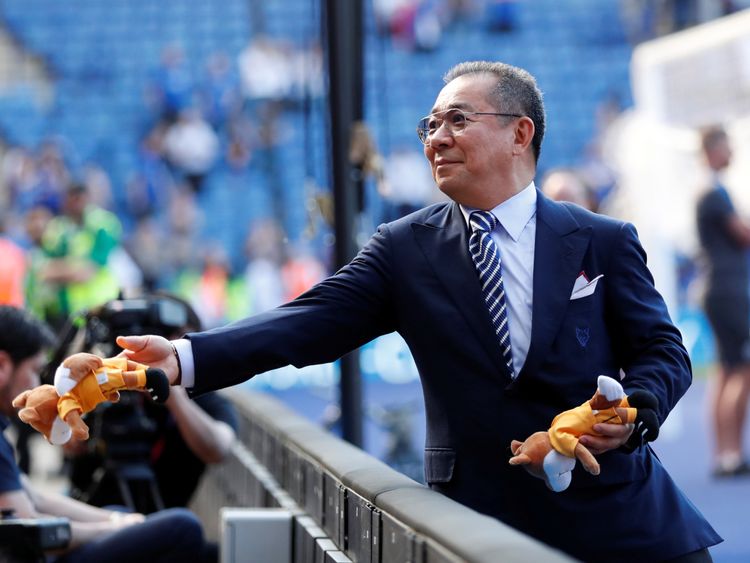 Witnesses said the chairman's helicopter seemed to spiral out of control moments after it set off from the King Power Stadium pitch on Saturday evening and plummeted in a huge fireball into a car park.
Mr Srivaddhanaprabha, who was highly thought of in the city, was known for arriving and leaving the stadium in his helicopter at home games.
His journey to super riches began humbly: he opened a duty-free shop back in Bangkok in 1989.
The club said the 60-year-old tycoon was a "great man".
It said: "Leicester City was a family under his leadership. It is as a family that we will grieve his passing and maintain the pursuit of a vision for the club that is now his legacy."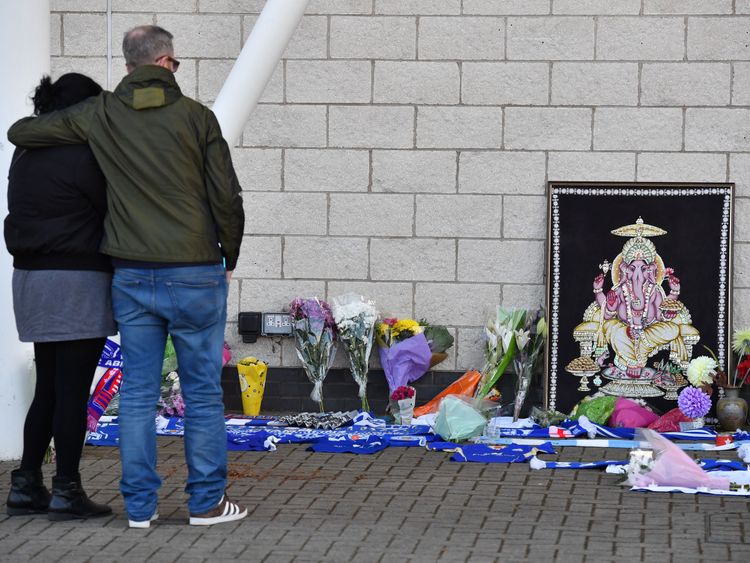 Prince William said he was "lucky" to have known Mr Srivaddhanaprabha and that he "will be missed".
The four other victims were two members of the Thai businessman's staff, the pilot at the controls and his partner, also a pilot, who was a passenger on the flight.
Eric Swaffer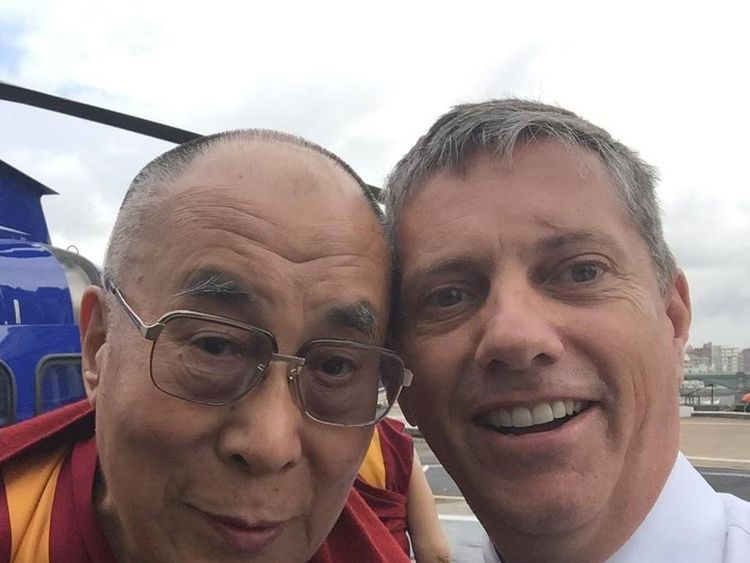 Eric Swaffer was a skilled pilot with nearly 20 years of experience flying. He worked at EasyJet for six years before becoming a contract pilot.
He has been hailed as a hero for steering the helicopter away from crowds, potentially saving many more lives.
Sky Sports News cameraman Dan Cox was walking across the car park as the helicopter came overhead.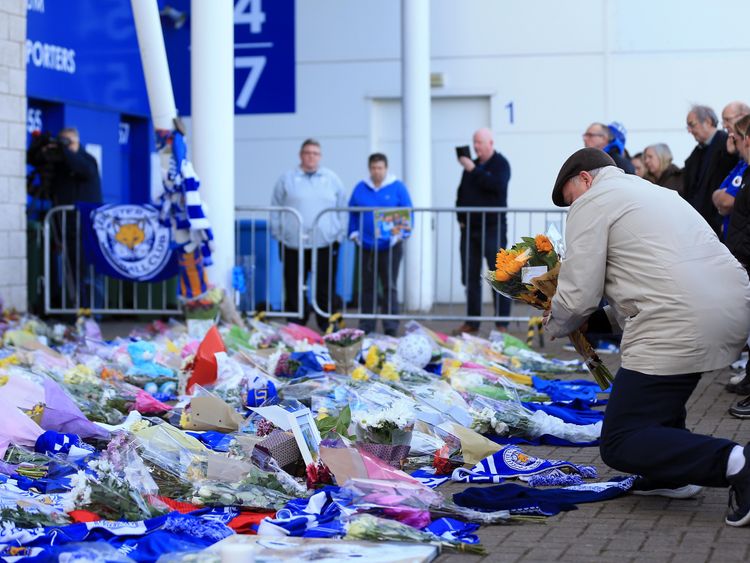 He told Sky News: "I don't know how the pilot did it but he seemed to manage to slow down the spinning rotation and it drifted off into the corner part of the car park.
"To my mind the pilot was heroic and the two police offers in front of me, who also tried to help, they are heroes too.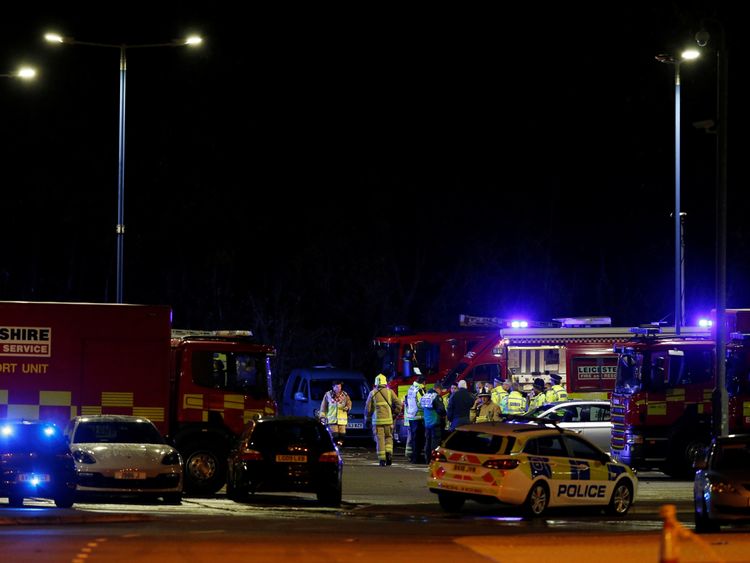 "It could have been so much worse if the pilot hadn't done that."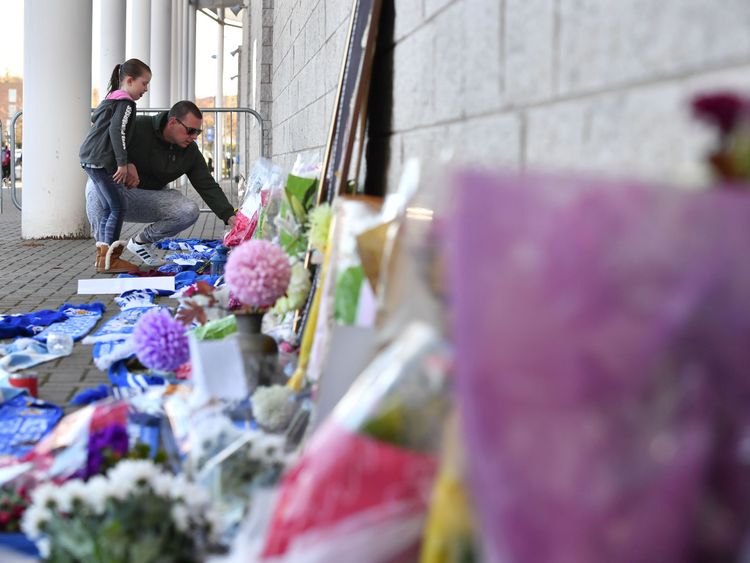 Mr Swaffer's Facebook profile includes a selfie with the Dalai Lama and photographs boating in Italy.
He met his partner, Izabela, when he was working as an airline pilot, and she went on to train in aviation after he took her out for a few flights. She also died in the crash.
Izabela Roza Lechowicz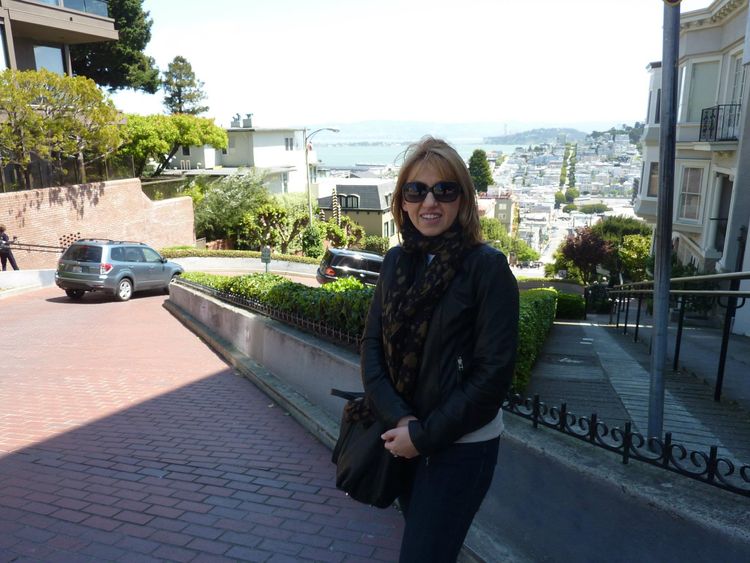 A skilled pilot working on charter flights, Ms Lechowicz was named one of the 18 most inspiring Polish women in the UK by the Polish Embassy in March.
She had moved to the UK from Poland in 1997 for a language course, but was inspired to try flight training after meeting Mr Swaffer.
The two worked as professional pilots and lived together in Camberley, Surrey.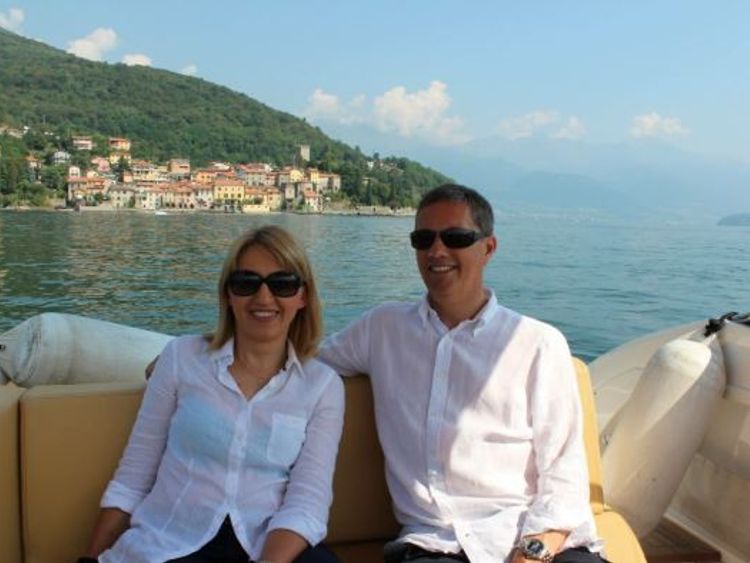 In an interview commissioned as part of her #Polska100 profile, she said flying allowed her to travel around the world and described her love of the job's unpredictability.
She said clients sometimes found it unusual that a Polish woman was a pilot.
"Once I worked for a client who had a somewhat unusual sense of humour and when I introduced myself, said I would be the pilot during our flight and that I was from Poland, he joked: 'Oh, that's a nice change after all the Polish plumbers.'" she recalled. "I only smiled at him wryly."
Nursara Suknamai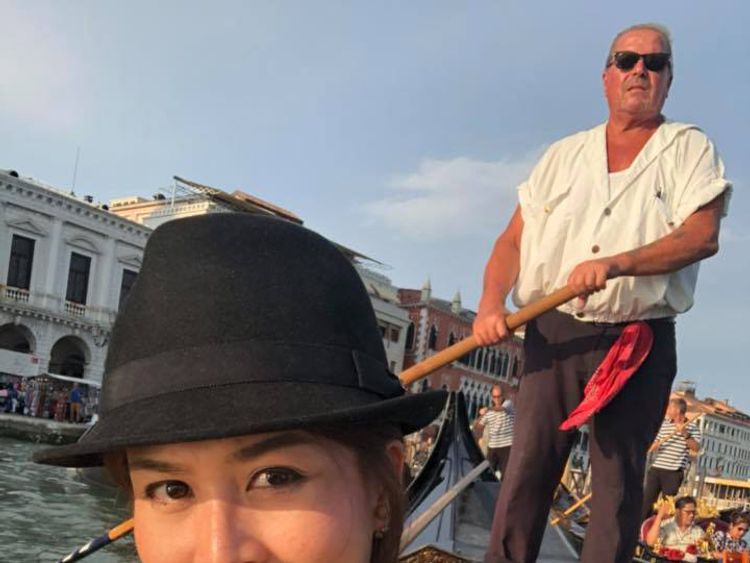 Ms Suknamai, a member of Mr Srivaddhanaprabha's staff, is a former beauty queen who finished second in Miss Universe Thailand 2005.
Photographs on her Instagram profile show her at the King Power stadium and with Gareth Southgate, as well as enjoying meals in London restaurants.
Kaveporn Punpare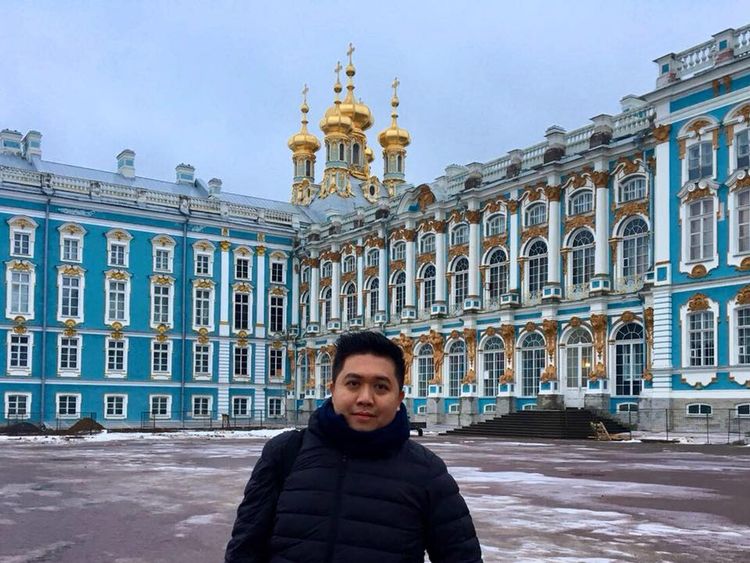 Also thought to be a staff member, Mr Punpare's Facebook profile says he lived in Bangkok.
He is pictured travelling to destinations in the UK and around the world, and his profile also includes an an image of the Leicester City Football Club badge.
News.sky.com