#WeGotYourBack #WeGotItCovered #BreakingNews #MiddleEast #USSoldiersReleased
Iran's Revolutionary Guards have released 10 US sailors held for entering its territorial waters in the Gulf, state television reported.
They were detained on Tuesday after one of their two vessels broke down during a training mission, the US says.
A statement read on state media said the group was released into international waters after apologising.
It comes at a sensitive time, as the US and Iran try to implement the deal on Iran's nuclear activities.
A US official confirmed the sailors' release to the Reuters news agency.
The incursion was "unintentional", a statement from the Revolutionary Guards quoted by state media said.
Earlier, the naval commander of the Guards, General Ali Fadavi, said investigations found a navigational failure was to blame.
"We have concluded that passage of Americans in our territorial waters was not a hostile passage or for espionage or similar acts," he told Iranian television.
---
Iran-US relations pass a test: Jonathan Marcus, BBC diplomatic correspondent
The tentative and still largely potential softening of relations between Washington and Tehran in the wake of the nuclear deal seems to have passed a delicate initial test.
The Tehran authorities have quickly accepted that the US patrol boats strayed into their waters by accident and the crews – according to Iranian State Television – have now been released.
The process to begin lifting the sanctions imposed on Iran due to its nuclear activities is expected to get under way at the end of this week.
There are many conservatives and hardliners in both countries who would dearly love to sabotage the deal and consequently both governments may well have been eager to get this episode resolved as quickly as possible.
Clearly the economic benefits of lifting the sanctions may have been too great an inducement for the agreement to be derailed now.
---
US Secretary of State John Kerry called Foreign Minister Javad Zarif shortly after the incident. The pair developed a personal rapport during the nuclear talks.
Those detained – nine men and one woman – were taken to Farsi Island, in the middle of the Gulf, where Iran has a naval base.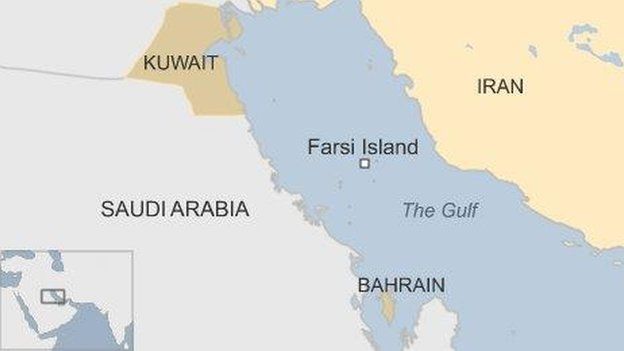 Pictures published on the Revolutionary Guards' website showed the group sitting on a Persian rug, with the one female member wearing a headscarf.
Iran's influential Revolutionary Guard – tasked with protecting the country's 1979 Islamic revolution – has strongly defended Iranian sea borders in the past.
Fifteen British sailors and marines were held for 13 days in 2007 after they were captured in a disputed area between Iran and Iraq.
Despite last year's breakthrough nuclear deal tensions remain between the US and Iran.
In December, Iran's navy conducted rocket tests near US warships in the Strait of Hormuz, something the US called "highly provocative".
Read more: http://www.bbc.co.uk/news/world-middle-east-35300019

Continue to like, comment and follow us
MicstagesUK
On-line magazine/ website  bringing you the hottest headlines, as they drop.  We cover: Politics, Current Affairs, Movies, Music, Reviews, Health, Sports, Fashion and Current Affairs
Facebook: Micstages UK  Twitter: @MicstagesUK  Gmail: MicstagesUK
***WE GOT YOUR BACK***