#WeGotYourBack #WeGotItCovered #BreakingNews #ITVNews #UK #HomeOffice #Travel #LandingCards #BorderTechnology #BrandonLewis #JohnHollandKaye #LandingCards

The Home Office has announced plans to scrap the old paper-based landing cards system used by non EU travelers on arrival to the UK. According to Immigration minister Brandon Lewis The new digitised system will cut down on the queues at airport arrival points, and enable more time to be spent on security and protecting the public.
Non-EU travellers will no longer have to fill in paper-based landing cards before arriving in the UK under plans announced by the Home Office.
The current system, described as "outdated" by officials, has been in place since 1971 and costs £3.6 million a year.
The process, which requires travellers to provide basic information about themselves and their travel, will be replaced by a digital system.
It is hoped it will help speed passengers through airports upon arrival while ensuring that security and immigration checks continue to be performed.
The change is expected to come into effect in the autumn after a four-week consultation period.
Immigration minister Brandon Lewis said: "We are modernising border technology to ensure Border Force staff stop dealing with outdated paperwork and can continue to focus on security and protecting the public.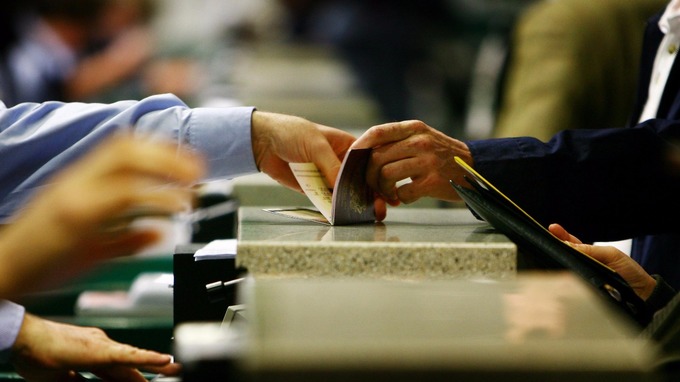 He added: "In addition, this change will improve the experience for arriving passengers so they get an even better welcome when they land in the UK."
Heathrow Airport boss John Holland-Kaye said: "We warmly welcome this proposed change which would give visitors to Britain an improved experience, whilst maintaining a secure border into the UK.
"In post-Brexit Britain, it will be even more important to show we are open for business and make sure that we give investors, tourists and students a great welcome to our country."
The move to ease the process of arriving in the UK comes as British travellers have been among those facing lengthy queues in Europe.
There have been chaotic scenes at some airports on the continent since the introduction of more stringent checks on travellers entering and leaving the Schengen area, which allows passport-free movement across much of the EU.

Source: http://www.itv.com/news/2017-08-05/paper-based-landing-cards-for-non-eu-travellers-scrapped/
MicStagesUK
We got your back and we got it all covered! Bringing you the hottest tea as it spills.
We cover:  News, Entertainment, Fashion, Gossip, Sports, Business Advertising and  Technology
Subscribe, Like, Comment and Follow