Harvey Weinstein's wife has said the widespread allegations of sexual harassment against the Hollywood mogul are "unforgivable" and she is leaving him.
British fashion designer Georgina Chapman told People magazine: "My heart breaks for all the women who have suffered tremendous pain because of these unforgivable actions.
"I have chosen to leave my husband. Caring for my young children is my first priority and I ask the media for privacy at this time."
Her statement came as the Obamas and Hillary Clinton joined a chorus of condemnation of 65-year-old Weinstein, whose many 
accusers include Hollywood stars Gwyneth Paltrow and Angelina Jolie
.
Mrs Clinton said she was "shocked and appalled" by the revelations about a man who has been a major donor to the Democrat Party since her husband Bill's presidential election in 1992.
The former US secretary of state tweeted:
"We should celebrate the courage of women who have come forward to tell these painful stories.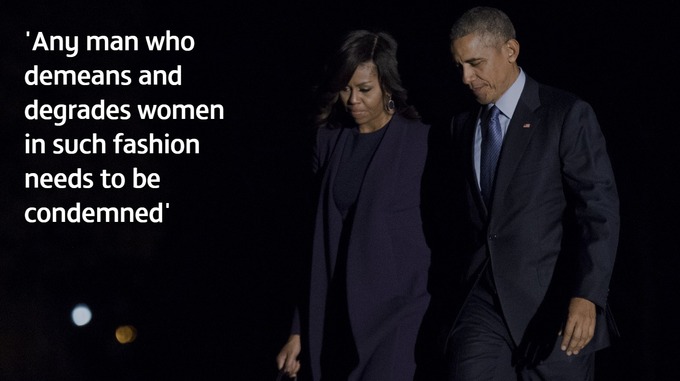 "And we all need to build a culture – including by empowering our girls and teaching our boys decency and respect – so we can make such behavior less prevalent in the future."
Neither Mrs Clinton nor the Obamas mentioned Weinstein's history of donations.
Ms Chapman, 41, pleaded for privacy for herself and the two young children she had with Weinstein as she announced the imminent split after 10 years of marriage.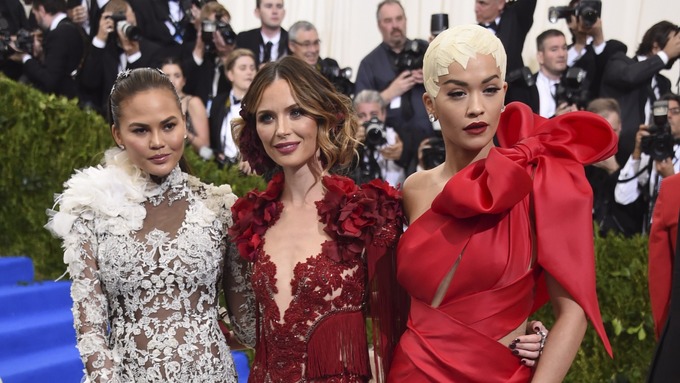 When the scandal broke last week in The New York Times last week, Weinstein told reporters his wife was standing behind him.
Weinstein was 
fired from the Weinstein Company he founded with his brother Bob
 over the claims of sexual harassment that first appeared in the New York Times last week and have left Hollywood reeling.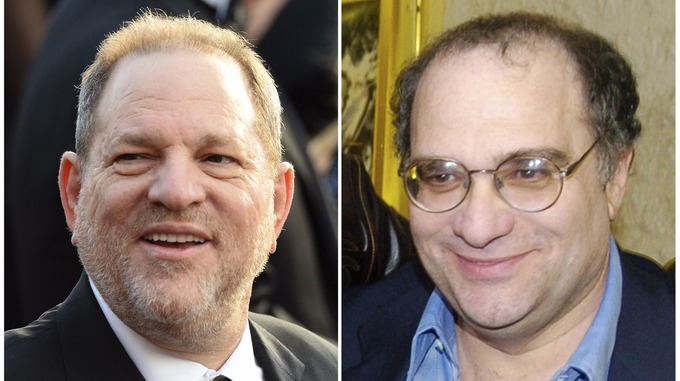 George Clooney, Meryl Streep, Kate Winslet and Dame Judi Dench were among the high-powered named throwing their support behind his alleged victims.
Weinstein founded the film distribution company Miramax with his brother in 1979 and later formed the Weinstein Company, with 1998's Shakespeare In Love and 2002's Gangs of New York among his producer credits.
He was also executive producer on some of the biggest films of recent decades, including Pulp Fiction, The English Patient, Good Will Hunting, Lord of the Rings and The Artist.
Weinstein 
issued an apology
 to the women he had worked with days before his firing but stopped short of directly addressing the allegations.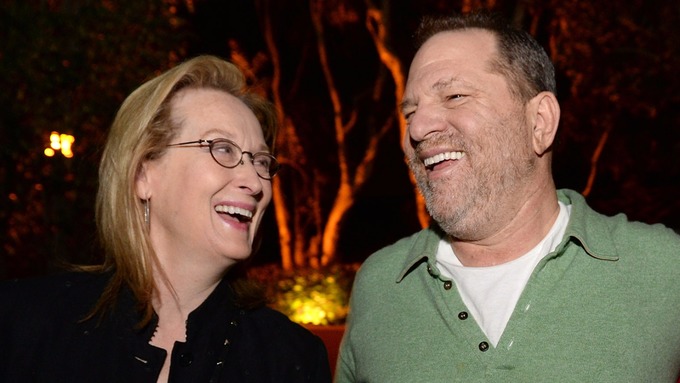 He has since denied allegations of rape reported by The New Yorker.
Weinstein's spokeswoman Sallie Hofmeister issued this statement: "Any allegations of non-consensual sex are unequivocally denied by Mr Weinstein.
"Mr Weinstein has further confirmed that there were never any acts of retaliation against any women for refusing his advances.
"Mr Weinstein obviously can't speak to anonymous allegations, but with respect to any women who have made allegations on the record, Mr Weinstein believes that all of these relationships were consensual. Mr Weinstein has begun counselling, has listened to the community and is pursuing a better path."
Source:
http://www.itv.com/news/2017-10-11/harvey-weinsteins-wife-georgina-chapman-leaves-as-obamas-condemn-hollywood-mogul/
#WeGotYourBack #WeGotItCovered #News #ITVNews #EntertainmentNews #USA #HarveyWeinstein #Miramax #WeinsteinCompany #GeorginaChapman #SexualHarassmentAllegations #Divorce 
For more breaking news: subscribe, like, comment and follow:

MicStagesUK
We got your back, and we got it all covered! Bringing you the hottest tea as it spills.
We cover:  News, Music, Entertainment, Fashion and Sports.
 Follow us on: