#WeGotYourBack #WeGotItCOvered #BreakingNews #ITVNews #Israel #Jerusalem #Quatar #AlJazeera #NewsNetworks #JewishState #SupporterOfTerror #AyoobKara #BenjaminNetanyahu #Avigdor Lieberman
Communications Minister Ayoob Kara said he plans to pull the Qatar-based station's broadcasts, revoke the press credentials of Al Jazeera journalists and close their Jerusalem bureau.
Mr Kara gave no timetable for the move but said he has asked cable and satellite networks to block Al Jazeera transmissions and is seeking legislation to ban them altogether.
Journalists working for the station in Israel said they did not expect imminent moves against them and Walid al-Omari, the broadcaster's bureau chief in Jerusalem, said his office has not been informed by Israeli officials of any possible measures the government might take.
If Israel follows through with the threat, it would join Arab nations that have shut down the broadcaster amid a separate political dispute.
Last month, Israeli Prime Minister Benjamin Netanyahu said in a Facebook post that he would work to shut the network's offices in Israel, accusing it of inciting recent violence in Jerusalem, including over an Old City site that is holy to both Muslims and Jews.
Speaking on Sunday, Mr Kara said: "We have identified media outlets that do not serve freedom of speech but endanger the security of Israel's citizens, and the main instrument has been Al Jazeera.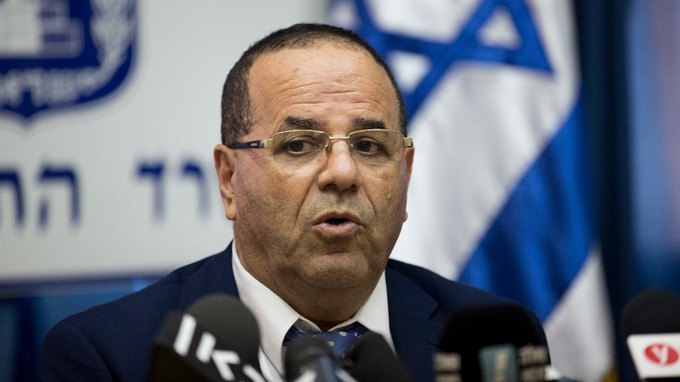 "A media, which has been deemed to be a supporter of terror by almost all Arab countries, and we know this for certain, we will take a few steps against it, to express our fight against terrorism and radical Islam, and our empathy with the sane Arab world.
"The freedom of speech is not the freedom of incitement. Democracy has boundaries as well. When it comes down to the question what precedes what, I have no doubt, I prefer citizens and soldiers alive in Israel."
Al Jazeera has already been targeted by Arab nations that are isolating Qatar as part of a dispute over Doha's politics and alleged support for extremists.
Jordan and Saudi Arabia have recently closed Al Jazeera's local offices, while the channel and its affiliate sites have been blocked in Saudi Arabia, United Arab Emirates, Egypt and Bahrain.
"Lately, almost all countries in our region determined that Al Jazeera supports terrorism, supports religious radicalization," Mr Kara said.
"And when we see that all these countries have determined as fact that Al Jazeera is a tool of the Islamic State, Hamas, Hezbollah and Iran, and we are the only one who have not determined that then something delusional is happening here."
Israeli officials have long accused Al Jazeera of bias against the Jewish state. Defense Minister Avigdor Lieberman has likened its coverage to "Nazi Germany-style" propaganda.
Source:
http://www.itv.com/news/2017-08-06/israel-plans-to-ban-al-jazeera-over-support-for-terror/
For more breaking news subscribe, like, comment and Follow:
MicStagesUK
We got your back and we got it all covered! Bringing you the hottest tea as it spills.
We cover:  News, Entertainment, Fashion, Gossip, Sports, Business Advertising and  Technology