#WeGotYourBack #WeGotItCovered #BreakingNews #BBCNews  #UK #DavidCameron EmergencyMeeting #BrusselsTerrorAttacks #UKSecurity
David Cameron will chair an emergency meeting later to determine the UK's response to the Brussels attacks.
Two Britons were injured in the blasts at the city's airport and metro on Tuesday which left 34 people dead.
There are also concerns for David Dixon, an IT programmer from Nottingham, whose family said he had not been seen since the attacks.
Mr Dixon has lived in Brussels for 10 years with his partner and their young son, friends said.
He travelled to work every day on the city's metro, but has not answered his phone or made contact since the explosions.
His partner Charlotte Sutcliffe has been driving from hospital to hospital in Brussels trying to find him.
Brussels attacks: Latest updates
Her sister Marie Sutcliffe told BBC Radio 4's Today programme that Charlotte had struggled to get information because phone networks were disrupted and much of the city locked down following the attacks.
"Understandably, she is very, very distressed. Not everybody has been identified yet of the injured so it's just waiting for that process to happen," she said.
"It's just waiting, which is heartbreaking and very worrying."
Friend Simon Hartley-Jones said: "He's a lovely guy. He's an amazing man who deeply, deeply loves his son and we all want to find him."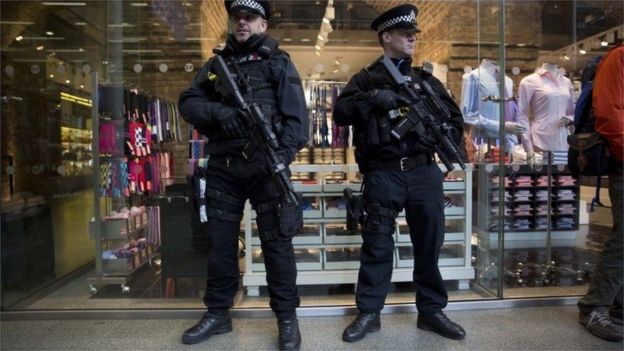 Twin blasts hit Zaventem airport at about 07:00 GMT on Tuesday. Another explosion at Maelbeek metro station near EU headquarters happened an hour later.
Brussels police have issued a wanted notice for a man seen pushing a luggage trolley through the airport along with two other suspects shortly before the twin explosions.
The two other men died in the attacks after detonating suicide devices, a Belgian prosecutor said.
Anti-terror raids have taken place across Belgium. So-called Islamic State (IS) said it was behind the attacks.
---
More about the attacks


Specialist police from the UK have been sent to Brussels to help with the investigation, while the government's emergency Cobra committee will meet for a second time on Wednesday morning to discuss UK security.
Security has been stepped up at UK ports, airports and other transport hubs, and more Border Force officers deployed to carry out checks on people and vehicles arriving.
The terror threat level has been at "severe" since August 2014, meaning an attack is highly likely.
Mr Cameron said UK authorities were continuing to review information coming in - and would raise the terror threat level if there was information of a direct threat.
Meanwhile the Foreign Office is warning Britons travelling to Brussels to be "alert and vigilant and stay away from crowded places".
An emergency number for those worried a relative may have been affected has also been issued - 020 7008 0000.
Belgium is observing three days of mourning and a minute's silence for the victims will be held at 11:00 GMT.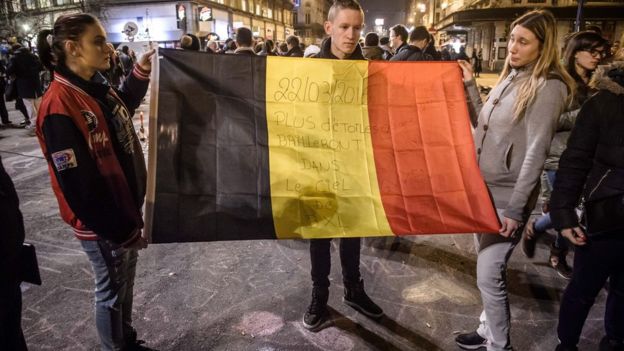 Source: http://www.bbc.co.uk/news/uk-35878639
For more breaking news visit:
MICSTAGESUK
On-line magazine/ website  bringing you the hottest headlines, as they drop.  We cover: Politics, Current Affairs, Movies, Music, Events, Reviews, Health, Sports and Fashion
Like, comment and follow us on:
Facebook: Micstages UK  Twitter: @MicstagesUK  Gmail: MicstagesUK
 ***WE GOT YOUR BACK***