#WeGotYourBack #WeGotItCovered #BreakingNews #EntertainmentNews #ITVNews #USA #NewYork #DavidBowieTributeGig #TheRoots #QuestloveGomez #SharedDrumKit
An array of stars paid tribute to David Bowie in a New York tribute gig - which was briefly overshadowed by an argument over a drum kit.
Debbie Harry, Cyndi Lauper and former REM frontman Michael Stipe were among those who performed in memory of the late star, who
died in January
of cancer.
A number of Bowie's hits were performed at the Carnegie Hall, a show originally announced just hours before the glam rock singer's death.
But US hip hop band The Roots were forced to pull out of the gig at the last minute after Bowie tribute band Holy Holy refused to let them borrow their drum kit.
Last night [31/03/2016] and tonight [01/04/16],
the Roots
were originally scheduled to play at the 
all-star David Bowie tribute concerts
at Carnegie Hall and Radio City Music Hall. But ?uestlove has revealed on his Instagram that the group (along with
Bilal
and
Kimbra
) will no longer be performing, alluding to some kind of disagreement regarding sharing equipment:  "We have patience. But we do NOT have patience for the #Bitchassness. Enjoy your precious equipment," concludes the post.
But The Roots drummer Questlove Gomez took to Instagram when his band were forced to pull their set over the drum kit disagreement.
He wrote: "It angers me when that same courtesy is not reciprocated".
On Friday, The Music Of David Bowie concert at Radio City Music Hall will be live-streamed for fans to watch online, with British band Mumford & Sons and Miley Cyrus due to perform.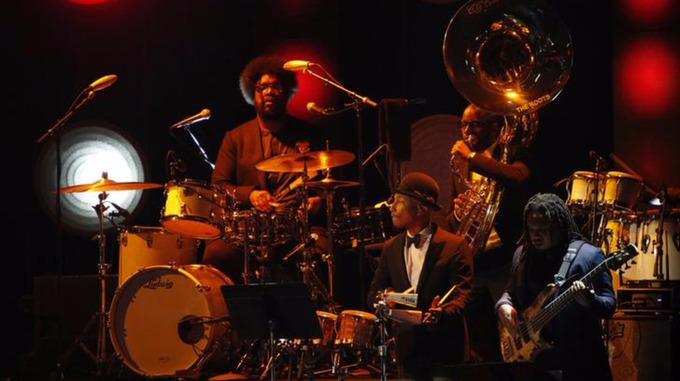 When the show was first announced, it was intended as a retrospective of Bowie's life and sold out in two hours, prompting organisers to arrange a second concert at Radio City Music Hall.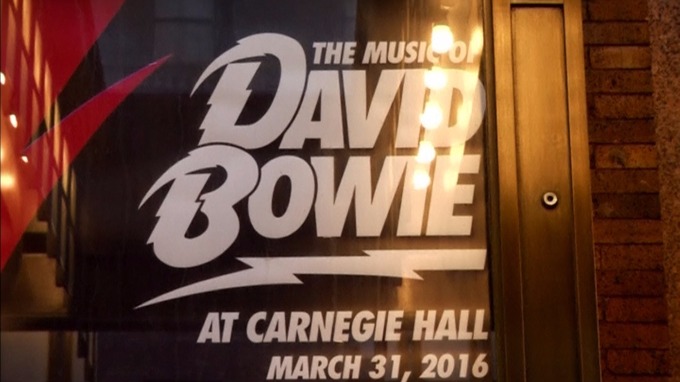 Pixies, The Flaming Lips and John Lennon's son Sean Ono Lennon were also among the line-up, helping raise money for music education schemes for underprivileged children.
Blondie singer Harry sang Starman, while Stipe gave a rendition of Ashes To Ashes and The Flaming Lips performed Life On Mars with Star Wars character Chewbacca on stage.
Source:
 http://www.spin.com/2016/03/the-roots-david-bowie-tribute-concert-kimbra-bilal-dispute-allegations-bitchassness/
http://www.bbc.co.uk/news/entertainment-arts-35940070

For more entertainment news visit:
MICSTAGESUK
On-line magazine/ website  bringing you the hottest headlines, as they drop.  We cover: Politics, Current Affairs, Movies, Music, Events, Reviews, Health, Sports and Fashion
Like, comment and follow us on:
Facebook: Micstages UK  Twitter: @MicstagesUK  Gmail: MicstagesUK
 ***WE GOT YOUR BACK***