Mass shooting at two Christchurch mosques – video report
Three in custody over mass shootings that also left 20 people seriously injured
The New Zealand Herald uses Jacinda Ardern's description of the attack as "New Zealand's darkest day" for its front page headline.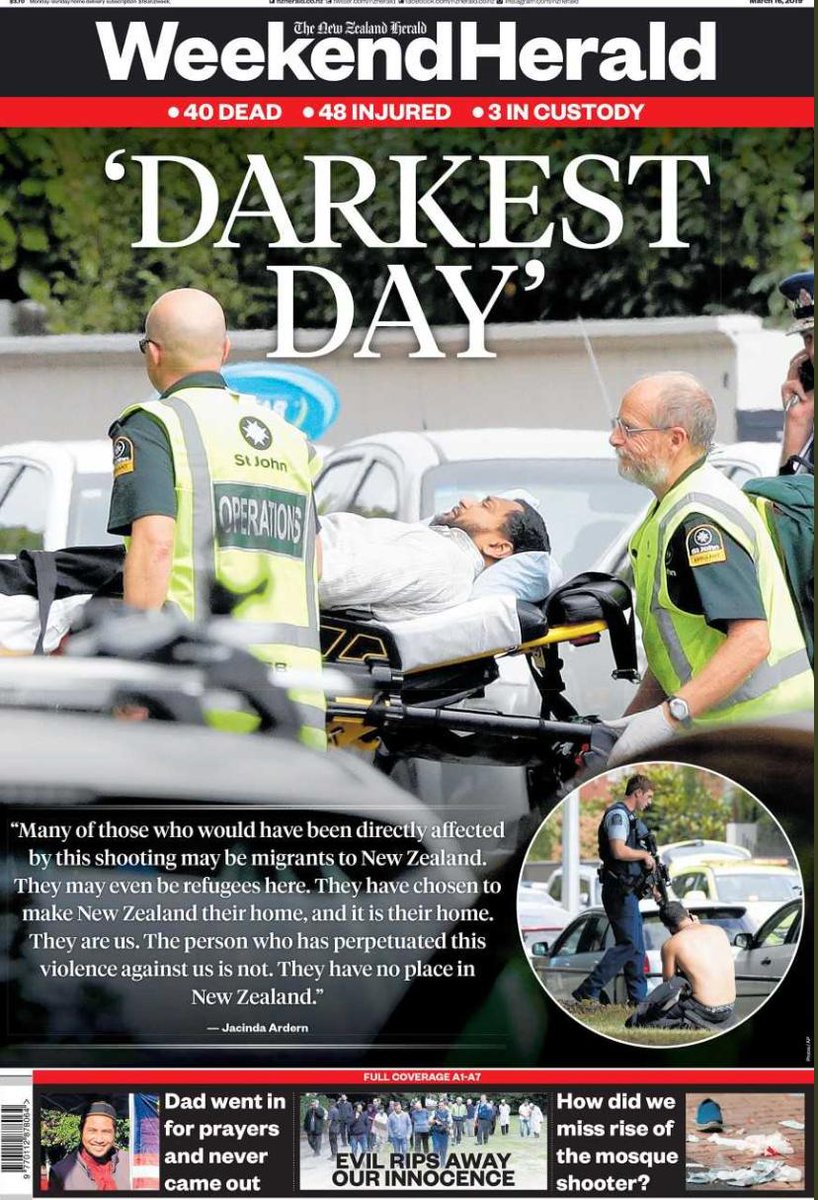 Jeremy Corbyn's Twitter feed has this:

The attack will put renewed scrutiny on New Zealand's gun laws – particularly the debate over restrictions on military-style rifles and high-capacity magazines, which are frequently used in mass shooting attacks worldwide.
Civilians in New Zealand own an estimated 1.2m firearms, according to the 2017 Small Arms Survey. That makes New Zealand's per capita rate of gun ownership higher than Australia's, but still far below the US, where there is more than one gun per person in civilian ownership.
The Christchurch shootings highlight "the disparity between New Zealand gun laws and those of other developed nations", said Philip Alpers, an Australian researcher and the founding director of GunPolicy.org, which tracks gun laws worldwide.
New Zealand's former prime minister, Helen Clark, has called for tougher gun laws (see earlier). 

Speaking to ABC new she said: "I would be surprised if the New ZealandParliament didn't accept that challenge head on to strengthen the law. I think we could do better and a tragedy like this brings that forward as a priority."
What we know so far
Forty-nine people have been killed in shootings at two mosques in the New Zealand city of Christchurch.

 

They included 41 people killed at the Deans Avenue mosque and seven at Linwood mosque. Another victim died later in Christchurch hospital.
Christchurch hospital is treating 48 people, including young children, for gunshot wounds.

 

In a statement

 

he said injuries range from critical to minor.
A man in his late 20s has been charged with murder and will appear in Christchurch court tomorrow.

 

The police have not named him.
A 28-year-old Australian, who livestreamed himself attacking a mosque, identified himself online before the rampage as Brenton Tarrant. Tarrant posted multiple photos of what appear to be machine gun magazines and a link to what is being described as a manifesto for his actions. New Zealand Police urged people not to share "extremely distressing footage" related to the incident.
Tarrant outlines his motivations: including to "create an atmosphere of fear" and to "incite violence" against Muslims while offering up autobiographical details.

 

He also cited actions of other rightwing extremists including the Finsbury Park mosque attacker Darren Osborne and Norwegian mass-murderer Anders Behring Brevik.
Two others arrested at the scene with guns are being investigated.A fourth person arrested may have had nothing to do with the attack, according to New Zealand's police commission Mike Bush.
Police have evacuated neighbours of a property in Dunedin linked to the attack. Dunedin, is about 350km (220 miles) south of Christchurch.
Several guns have been recovered from both mosques.

 

Two explosive devices were found on two vehicles at the scene. One has been disabled.
The suspects were unknown to the police.

 

Bush said the attack was "very well planned." The police remain vigilant but are not looking for anyone else in connection with the attacks.
Prime Minister Jacinda Ardern described it as "one of New Zealand's darkest days". She also confirmed it was "terrorist attack". Ardern added: "Many directly affected by this shooting may be migrants to New Zealand, they may even be refugees here…They are us. The person who has perpetuated this violence against us is not."
Australian Prime Minister Scott Morrison earlier confirmed one of the people arrested was an Australian citizen, and described the suspected attacker as an "extremist right-wing violent terrorist".

 

Christchurch remains on lockdown.

 

Christchurch's mayor, Lianne Dalziel, said the city appeared to have been targeted to show nowhere in the world was safe.
The attack prompted condemnation from across the world.

 

Pope Francis, the Queen, Donald Trump and Theresa May have all sent messages of support to New Zealand.

 

UK police are stepping up patrols around mosques following the attack.

 

The Muslim Council of Britain called on fellow Muslims to "resist the temptation to roll up the banners in fear".

 

Some media companies are facing criticism for broadcasting video of the attack.

 

The authorities in New Zealand, Australia and the UK have urged media companies to take down the footage and not to share it.

 
The Duke and Duchess of Cambridge and The Duke and Duchess of Sussex, and Prince Charles, have added their messages of condolence. 
In a statement Prince Charles said: 
"Both my wife and I were utterly horrified to hear of the most barbaric attacks on two mosques in Christchurch, which resulted in the cruel and tragic loss of so many people's lives. It is beyond all belief that so many should have been killed and injured at their place of worship and our most special and heartfelt sympathy goes out to all the families and loved ones of those who have lost their lives.

This appalling atrocity is an assault on all of us who cherish religious freedom, tolerance, compassion and community. I know that the people of New Zealand will never allow hate and division to triumph over these things they hold dear.

Our thoughts and prayers are with the victims' families, the first responders, the people of Christchurch and all New Zealanders at this most heartbreaking of time.
Downing Street is flying the New Zealand flag at half mast.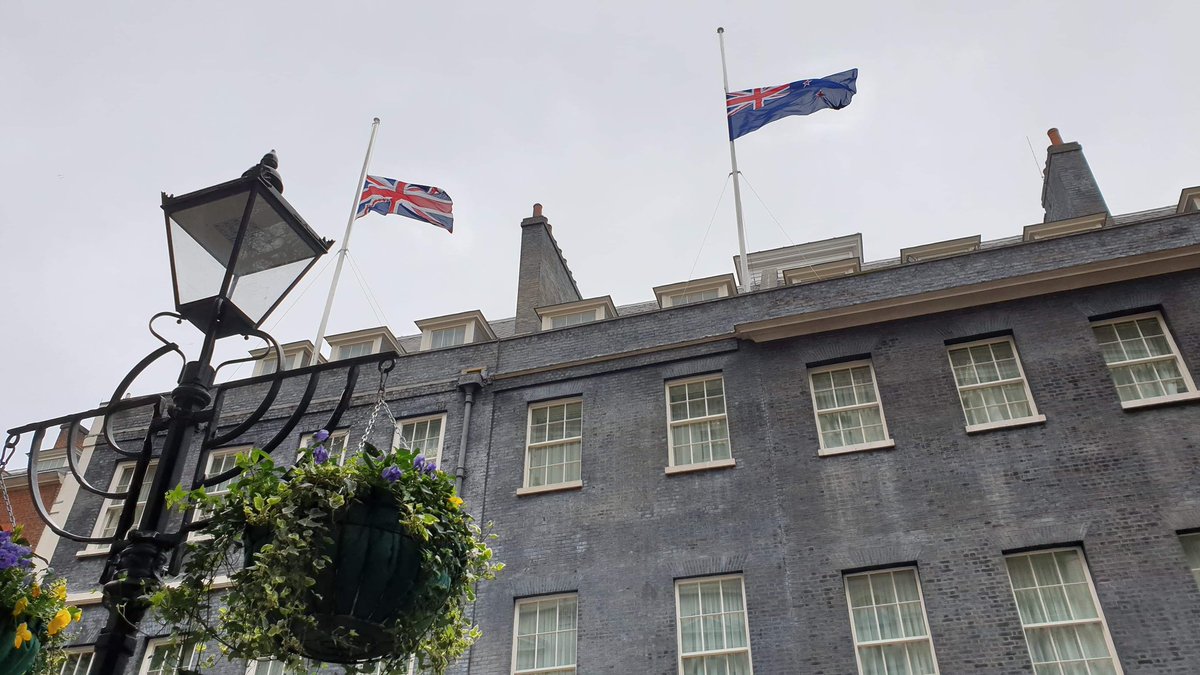 Downing Street has issued a coded criticism of media companies which have promoted the video of the attack, suggesting they should remove it from their websites. 
A Number 10 spokeswoman said: "Facebook, Twitter, YouTube and other providers have taken action to remove the video and other propaganda related to the attack. The government has been clear that all companies need to act more quickly to remove terrorist content. There should be no safe spaces for terrorists to promote and share their extreme views and radicalise others."
The security minister Ben Wallace said that he and the home secretary Sajid Javid would speak to police counter-terrorism leaders and security services later today to discuss further security measures to protect mosques and communities from any UK threat.
"On behalf of the government we send out sincere condolences to the victims and people of New Zealand for their loss, and that they have our offer of any assistance required to deal with this repugnant attack," Wallace said.
"The UK stands shoulder to shoulder with New Zealand against terrorism and we will not falter in our commitment to up-hold the values of tolerance, religious freedom and democracy that we both hold so dear."
Wallace said he wanted to assure communities that the government would treat any act of terror the same, no matter the motivation of the perpetrator. 
"No-one should be in any doubt that our police and security services treat all threats the same and all terrorists the same no matter what communities, religion or background they come from. A terrorist is a terrorist and we shall deal with them exactly the same."
Updated 
Carl Pomare was driving past the Al Noor mosque with a colleague when he heard gunfire, writes Clea Skopeliti.
Speaking to the BBC News, he said:
"I saw lots of people running outside the mosque, in the same direction as me and they were running for their lives. I said to my colleague, something's happening here. In the next second there was rapid fire and people were being knocked down like ten-pins. I saw them being hit from behind, I saw them falling to the ground.

"I stopped my vehicle about a hundred metres up the road and we decided we needed to go back and help these guys. We set up a cordon with another car who was luckily also a contractor. We managed to secure that end of the road and we turned and tried to help people.

"My coworker assisted the first people he saw lying on the footpath – there were lots of bodies and there was no sirens, no police or ambulance because this had just happened. So for ten minutes there was no other outside assistance apart from the people that were just there – probably no more than six people, all civilians, just helping these people lying on the ground, fighting for their lives.

"It wasn't until 15 minutes later the Armed Offenders came in, police couldn't come in until the armed offenders had and the ambulance couldn't until they'd secured the area.

"People were begging us take them to hospital but we couldn't because the ambulances weren't allowed in. In the end we made a call to get a father and a daughter who were both hurt – the daughter was critical – we got her into a car and managed to get them out pretty quickly, with the father. We don't know if they survived.

"The gentleman, who my coworker was supporting, passed away in his arms. It was a scene of carnage – we were there for a good 15 or 20 minutes, just civilians, helping these people as much as we could until more support came in."

YouTube, Facebook and Twitter have been struggling to keep video of the attack offline, with new versions being uploaded as quickly as they can be taken down, while many traditional media sites including MailOnline, the Sun, and the Mirror hosted edited videos of the same footage.
Facebook, where a man claiming to be the attacker livestreamed footage of the shootings, removed the original video about an hour later, but by that time copies of the footage had started to circulate across other social media sites.
Facebook's community standards explicitly ban "individuals engaged in mass murder" from having a presence on its network, and the company has deleted the account associated with the suspect. But eight hours after the attack videos were still live, obscured behind a warning that they may "show violent or graphic content" but not deleted.
Traditional news outlets have taken starkly different positions. MailOnline's version of the story features an autoplaying clip of 18 seconds of the suspect's livestream, showing him leaving his car, weapon in hand, cutting it as he enters the front door of Al Noor mosque on Deans Avenue. There was a version of the clip autoplaying on its homepage.
The Sun took a similar approach. A spokesman for the paper told the Guardian: "We recognise that in the aftermath of horrific events such as these there will be sensitivities around reporting, and we take those responsibilities seriously.

Friday noon prayers are a highlight of the week for Muslim communities, a time when worshippers pack into tight rows inside mosques. At Al Noor mosque in Christchurch, it was "calm and quiet" before the imam's sermon on Friday. "You could hear a pin drop," said one worshipper.
The peace was shattered by gunfire that left dozens of people dead. Three miles away at the Linwood Islamic Centre, there was another scene of horror. Within hours, police had ordered mosques across New Zealand to lock their doors, and community leaders appealed for calm.
Mustafa Farouk, the president of the Federation of Islamic Associations of New Zealand (Fianz), said the organisation was "seeking the prayers and support of all New Zealanders for the victims of this senseless attack. We ask our Muslim brothers and sisters to remain calm and display common sense. We are resolved to maintain cohesion and peace among all New Zealanders."
New Zealand's most recent census, in 2013, found 1.1% of the population of 4.25 million was Muslim. Almost half of the population identified with a Christian religion, and a growing proportion – more than 40% – said they had no religion.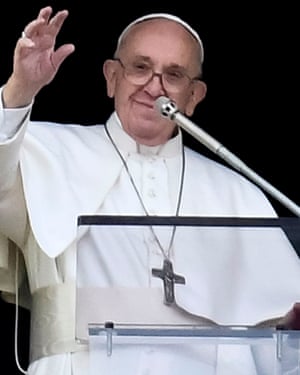 Pope Francis denounced the "senseless acts of violence" in the attack, AP reports.
In a telegram of condolences, Francis offered his solidarity and prayers to the injured and those who are mourning lost loved ones, and noted that it was a particularly difficult time for security and emergency personnel.
He said he was "deeply saddened to learn of the injury and loss of life cause by the senseless acts of violence at two mosques in Christchurch, and he assures all New Zealanders, and in particular the Muslim community, of his heartfelt solidarity in the wake of these attacks."
The message sent by the Vatican secretary of state ended by saying: "Commending those who have died to the loving mercy of Almighty God, Pope Francis invokes the divine blessings of comfort and strength upon the nation."
Donald Trump has added this message of sympathy to the people of New Zealand.

Users of the far-right message board, where the main suspect in the shooting announced his attack, have a long history of courting extremism.
Founded in 2013, 8Chan was created as a splinter of the better-known 4Chan image board, after the latter began cracking down on posts supporting the antifeminist "Gamergate" movement. 
In the years since, the site, described by its founder as a "free-speech-friendly" 4Chan alternative, has become notorious for not only hosting one of the most active white supremacist communities on the internet, but also for legal battles over users who post child pornography on the site, and links to illegal content elsewhere.
In 2018, 8Chan became the main home of the QAnon conspiracy group, which believes that the "deep state" is conspiring to prevent Donald Trump from achieving his goals as president.
The politics subforum of 8chan, known as /pol/, is the home of the site's white supremacist community. It is there that the attacker posted news of his intention to go on a shooting spree, writing "it's time to stop shitposting and time to make a real life effort post".
The announcement was received with glee from users on the site, who wished the terrorist "best of luck" and said they "can't wait to see the news reports". Some did express concern that the news would result in 8Chan getting shut down, although one noted that a ban "would force us to start working IRL".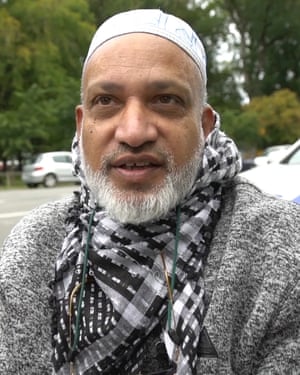 Farid Ahmed a senior member of Al Noor mosque in Christchurch explained how the attack unfolded, writes Clea Skopeliti
Speaking to the BBC, he said:
"I was inside the mosque, in the side room and the Imam had started the sermon so everyone was settled, it was very peaceful calm and quiet as usual. 
"Then suddenly the shooting started. It started in the main room, so I did not see who was shooting but I saw that people were running out through the room that I was in and I saw that some people had blood on their bodies and were limping. 
"At that moment I realised that it was really serious – a couple of people said to me, you're in a wheelchair, you've got to get out now and I pushed myself to the back where my car was parked and I was behind the car. 
"From there, I was hearing the shooting, the shooting, the shooting. It went on about six minutes or more. 
"I could hear screaming and crying. I saw some people drop dead, some running away. I couldn't because I was in the wheelchair, and also I didn't want to – I was afraid of what was going to happen to the ladies, what was going to happen to my wife."
Downing Street has urged social media companies to act quickly to remove the video purporting to show a livestream of the attack.
New Zealand's former prime minister, Helen Clark, has called for tougher gun laws.
Speaking to ABC new she said: 
We do have gun control. People have to be fit and proper persons to have guns, but undoubtedly the law can be strengthened and improved. Personally, I would be surprised if the New Zealand Parliament didn't accept that challenge head on to strengthen the law. I think we could do better and a tragedy like this brings that forward as a priority.
She also praised her successor's statement.
I think Jacinda Ardern has struck exactly the right note. Firstly, it is a note of deep empathy, with families and a community which is in grief and shock. But she has also pointed to the police response. Knowing Jacinda Ardern, she will want to leave no stone unturned to get to the bottom of this. And to know what New Zealand needs to do better to stop it ever happening again.
Source: The Guardian