China will restrict its oil supply to North Korea in a bid to slow the regime's drive to 
develop nuclear weapons.
Textile imports from the North are also set to be banned, Beijing has revealed.
Trade between the two countries is one of Pyongyang's only major sources of foreign revenue – with several UN sanctions imposing fresh economic restraint on the country.
The move comes as global tensions increase over the isolated nation's weapons programme.
US president Donald Trump has repeatedly called on China to sever ties with North Korea, criticising its links with the regime during his address to the UN General Assembly earlier this week.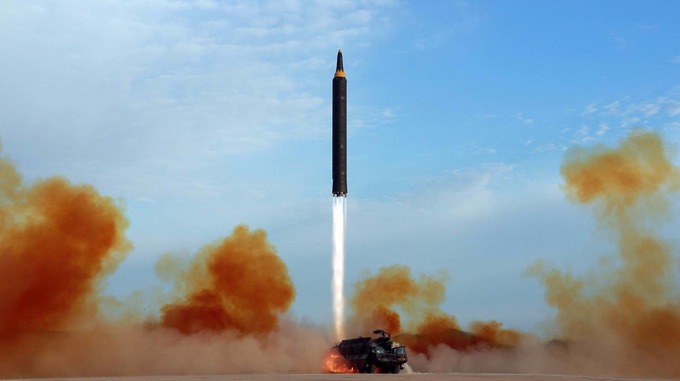 China's Commerce Ministry announced on Saturday that it would limit its supplies of refined petroleum products from October 1.
As one of its neighbours, China is not keen to see the North Korean regime collapse for fear of the impact on its border.
But it has been increasingly vocal in its bid to rein in Kim Jong-un, who is engaging in a war of words with Mr Trump.
In his speech to the UN, Mr Trump derided Kim as "Rocket Man" – warning him he was on a "suicide mission".
But in a direct statement on Friday, Kim retaliated by calling Mr Trump "deranged", saying he would 
"pay dearly" for his threats.
The US president has been successful in recent months in persuading the UN Security Council to adopt 
several fresh sanctions against North Korea.
Source: 
http://www.itv.com/news/2017-09-23/china-imposes-limits-on-oil-supply-to-north-korea/
#WeGotYourBack #WeGotItCovered #BreakingNews #InternationalNews #NortKorea #China #OilSupply #NuclearWeapons #President #DonaldTrump #KimJong-un #UNSecurityCouncil
For more breaking news: subscribe, like, comment and follow:
MicStagesUK
We got your back, and we got it all covered! Bringing you the hottest tea as it spills.
We cover:  News, Music, Entertainment, Fashion and Sports.
 Follow us on: