Alton Towers has been forced to close all of its roller coasters today on the opening day of its new £16m ride Wicker Man.
It's announced through its social media channels that although the rest of the theme park will be open from 10am-3pm, all of its major rides cannot operate because of the high winds and snow brought in by what's been dubbed the 'Beast from the East 2'.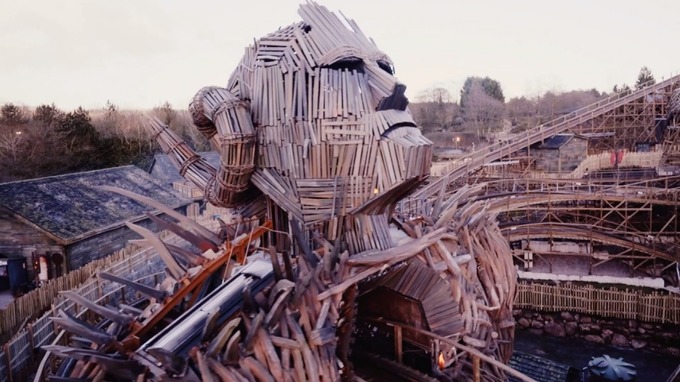 In a statement the park said it would be monitoring the situation closely, and offered visitors who had bought tickets today the chance to reschedule their visit for another date.
It said:
The Wicker Man roller coaster was unveiled to ITV Central earlier this month amid much fanfare that people would get to ride on it today.
It's the first major new roller coaster at the park in five years, and also since the flagship Smiler ride crashed in 2015.
Alton Towers was fined £5 million for breaching health & safety laws, and a ride operator used an override system which led to two carriages crashing, leaving four park guests with serious injuries.
Source: 
http://www.itv.com/news/central/2018-03-17/beast-from-the-east-suspends-opening-of-alton-towers-new-roller-coaster-wicker-man/
wegotyourback #wegotitcovered #itvnews #uk #entertainment  #attraction #altontowers  #wickerman  #newride #postponeopening #Beastfromtheeast #weather
************
For more breaking news, subscribe, like, comment and follow:
************
Advertise your story, business, service, function or music, RIGHT HERE!! Turn our subscribers and followers into your potential customers, readers or listeners.
Email: micstagesuk@gmail.com for more information
************
We got your back, and we got it all covered! Bringing you the hottest tea as it spills.
We cover:  News, Entertainment, Sports, Fashion and Music.