When they land on doormats from tomorrow morning, the recipient will know that they will have front row seats in the chapel when Prince Harry and Meghan Markle become husband and wife.
The invitation - on a thick piece of card edged with a golden design - was printed by the same firm which produced the invites for the wedding of Prince William and Kate, as well as his uncle Prince Andrew and Sarah Ferguson.
It is Harry's father, Prince Charles whose name appears at the top of the invitation along with his badge, The Prince of Wales's Feathers, which date back to the time of The Black Prince in the 14th Century.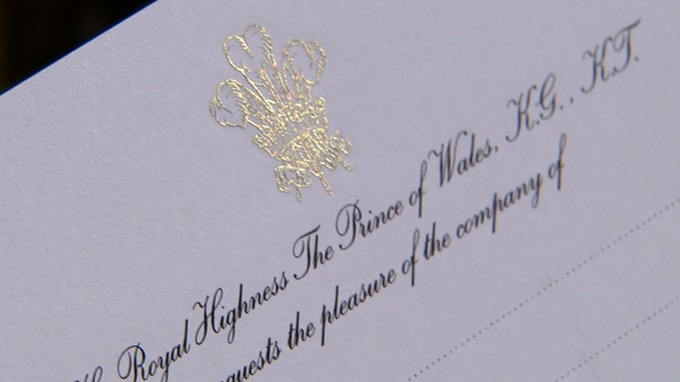 It reads: His Royal Highness the Prince of Wales K.G., K.T. requests the pleasure of the company of …… at the Marriage of His Royal Highness Prince Henry of Wales with Ms Meghan Markle at St George's Chapel, Windsor Castle on Saturday 19th May 2018 at 12 Noon followed by a reception at Windsor Castle.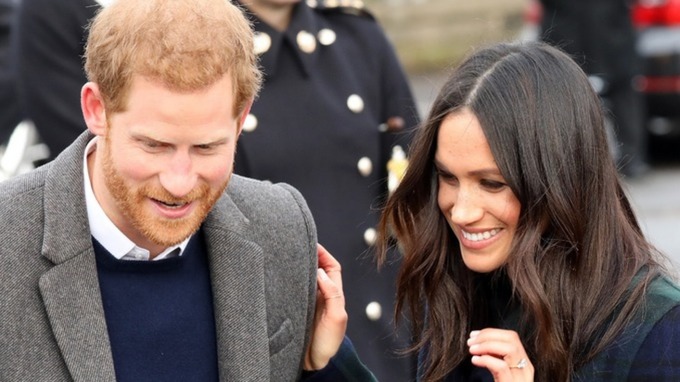 Guests are asked to RSVP to the Assistant Comptroller at Buckingham Palace.
The dress code for the ceremony is "Uniform, Morning Coat or Lounge Suit" for men and "Day Dress with Hat" for women.
The company which made them, Barnard & Westwood, describe themselves as "fine printers and bookbinders" and are based in central London.
A 24-year-old who has recently completed her apprenticeship at the printers, Lottie Small, told us of her surprise when she was handed the job.
Ms Small said she was "unbelievably excited" and "squealed a little bit" when she found out one a Friday afternoon.
 It took her two days to print all the invitations on a die-stamping press which Lottie said she has nicknamed, "Maude".
"The worst thing is keeping it from my mum", she said, adding "with anything else, she'd be the first person I would call."
The 600 guests will be seated inside the ancient chapel of St George in the grounds of Windsor Castle, which dates back to the last Middle Ages.
The building, which was begun in 1475, has survived largely intact for more than 500 years.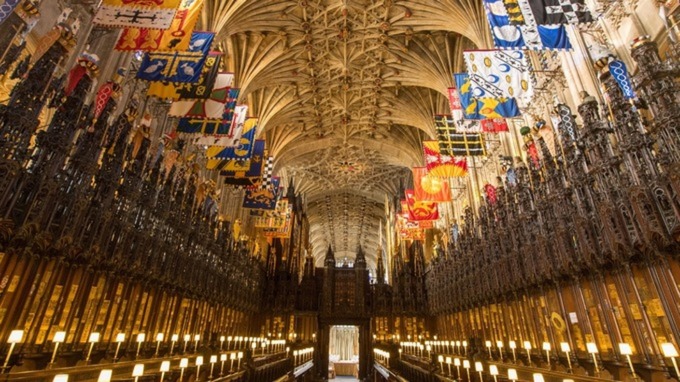 The couple will marry at the altar in the Quire beneath a balcony where Henry VIII's wife Catherine of Aragon used to watch services.
St George's Chapel holds many fewer guests than Westminster Abbey where Prince Harry's brother and sister-in-law married in 2011.
The guest-list has been a closely guarded secret - but now the invitations are going through letterboxes - we will get a better idea of who is - and who isn't - coming on 19th May.
Source: 
http://www.itv.com/news/2018-03-22/royal-wedding-prince-harry-and-meghan-markles-invitations
#wegotyourback #wegotitcovered #ITVNews #UK #london #politic #buckinghampalace #chapelofStGeorge #Royalwedding  #princeharry #meghanmarkle  #princecharles
************
For more breaking news, subscribe, like, comment and follow:
************
Advertise your story, business, service, function or music, RIGHT HERE!! Turn our subscribers and followers into your potential customers, readers or listeners.
Email: micstagesuk@gmail.com for more information
************
We got your back, and we got it all covered! Bringing you the hottest tea as it spills.
We cover:  News, Entertainment, Sports, Fashion and Music.